Sialic acid
[
customers have already purchased this product.]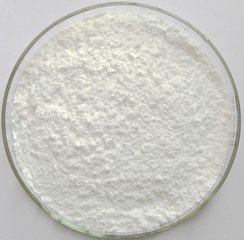 Product name:Sialic acid
CAS: 131-48-6
Molecular Formula:C11H19NO9
Molecular weight:309.27
Appearance:white powder
Purity:99%
Storage:Avoid exposure to sunlight,Keep dry
Product description :Sialic acid is an N-acyl derivative of neuraminic acid. N-acetylneuraminic acid occurs in many polysaccharides, glycoproteins, and glycolipids in animals and bacteria.Sialic acid-rich glycoproteins (sialoglycoproteins) bind selectin in humans and other organisms. Metastatic cancer cells often express a high density of sialic acid-rich glycoproteins. This overexpression of sialic acid on surfaces creates a negative charge on cell membranes. This creates repulsion between cells (cell opposition) and helps these late-stage cancer cells enter the blood stream.