Cyanotis Arachnoisea Extract
[
customers have already purchased this product.]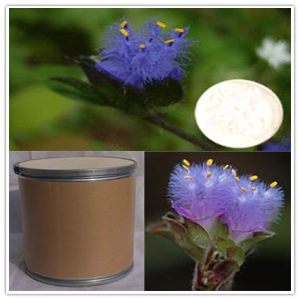 Product name:Cyanotis Arachnoisea Extract
Specification:20%~98% Ecdysterone
Functions:
1. Enhance protein biosynthesis at the ribosomal level of the cell;
2. Maximize muscle mass and stimulate fat-burning capabilities;
3. Increase strength and endurance;
4. Nitrogen-retention activity.
Applications:
1. Pharmaceutical raw materials;
2. Food and Drink for health care tea;
3. Food additive.
Product description :
Molting hormone significantly increased by amino acids, protein chains to assemble into stimulating muscle cells in the cytoplasm of protein synthesis, and the ability to grow into proteins and migration process. Not only are beneficial to the health and molting hormone, which helps to stability in the safety of cortisol damage cell, make energy synthesis (ATP and muscle normalization procedure and improve liver function and peptide) quickly adapt to the organic physical environment and pressure changes. Be used include improving molting hormone work ability, immune function, weight loss and low fat aspects have been reported problems.