Organic peroxide
[
customers have already purchased this product.]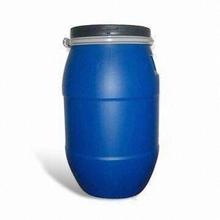 Product name: Organic peroxide
Application:
Benzoyl peroxide and hydrogen peroxide are used as bleaching and "maturing" agents for treating flour to make its grain release gluten easier; the alternative is letting the flour slowly oxidize by air, which is too slow for the industrialized era.
Product Description:
Organic peroxides are organic compounds containing the peroxide functional group (ROOR'). If the R' is hydrogen, the compound is called an organic hydroperoxide. Peresters have general structure RC(O)OOR.
The O-O bond easily breaks and forms free radicals of the form RO·. This makes organic peroxides useful as initiators for some types of polymerisation, such as the epoxy resins used in glass-reinforced plastics. MEKP and benzoyl peroxide are commonly used for this purpose. However, the same property also means that organic peroxides can either intentionally or unintentionally initiate explosive polymerisation in materials with unsaturated chemical bonds, and this process has been used in explosives.