Nitrous oxide
[
customers have already purchased this product.]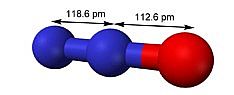 Product name: Nitrous oxide
CAS No.:10024-97-2
Molecular Formula:N2O
Molar mass:44.013 g/mol
Application:
The gas is approved for use as a food additive (also known as E942), specifically as an aerosol spray propellant. Its most common uses in this context are in aerosol whipped cream canisters, cooking sprays, and as an inert gas used to displace bacteria-inducing oxygen when filling packages of potato chips and other similar snack foods.
Product Description:
Nitrous oxide, commonly known as happy gas or laughing gas, is a chemical compound with the chemical formula N2O. At room temperature, it is a colorless non-flammable gas, with a pleasant, slightly sweet odor and taste. It is used in surgery and dentistry for its anesthetic and analgesic effects. It is known as "laughing gas" due to the euphoric effects of inhaling it, a property that has led to its recreational use as an inhalant drug. It is also used as an oxidizer in rocketry and in motor racing to increase the power output of engines. It is often created in bushfires.